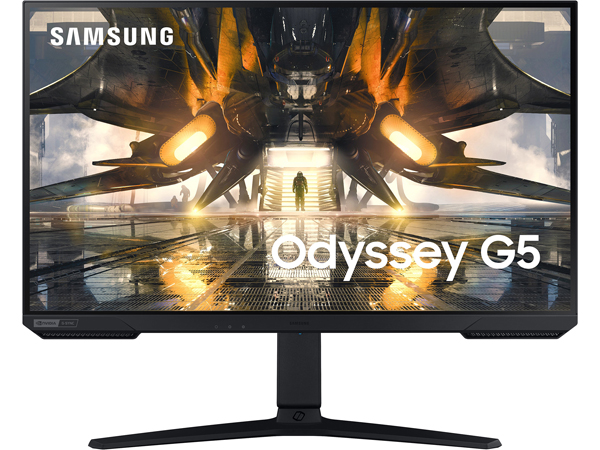 SAMSUNG 32″ Class Flat IPS 2,560 x 1,440 Gaming Monitor
When it comes to gaming performance, the slightest disadvantage can be the difference between winning and losing a match. With a 165Hz refresh rate, lightning fast 1ms (GTG) response time and full adaptive G-Sync compatability and FreeSync Premium support, you can be sure that the Odyssey G52A won't let you down on the battlefield.
---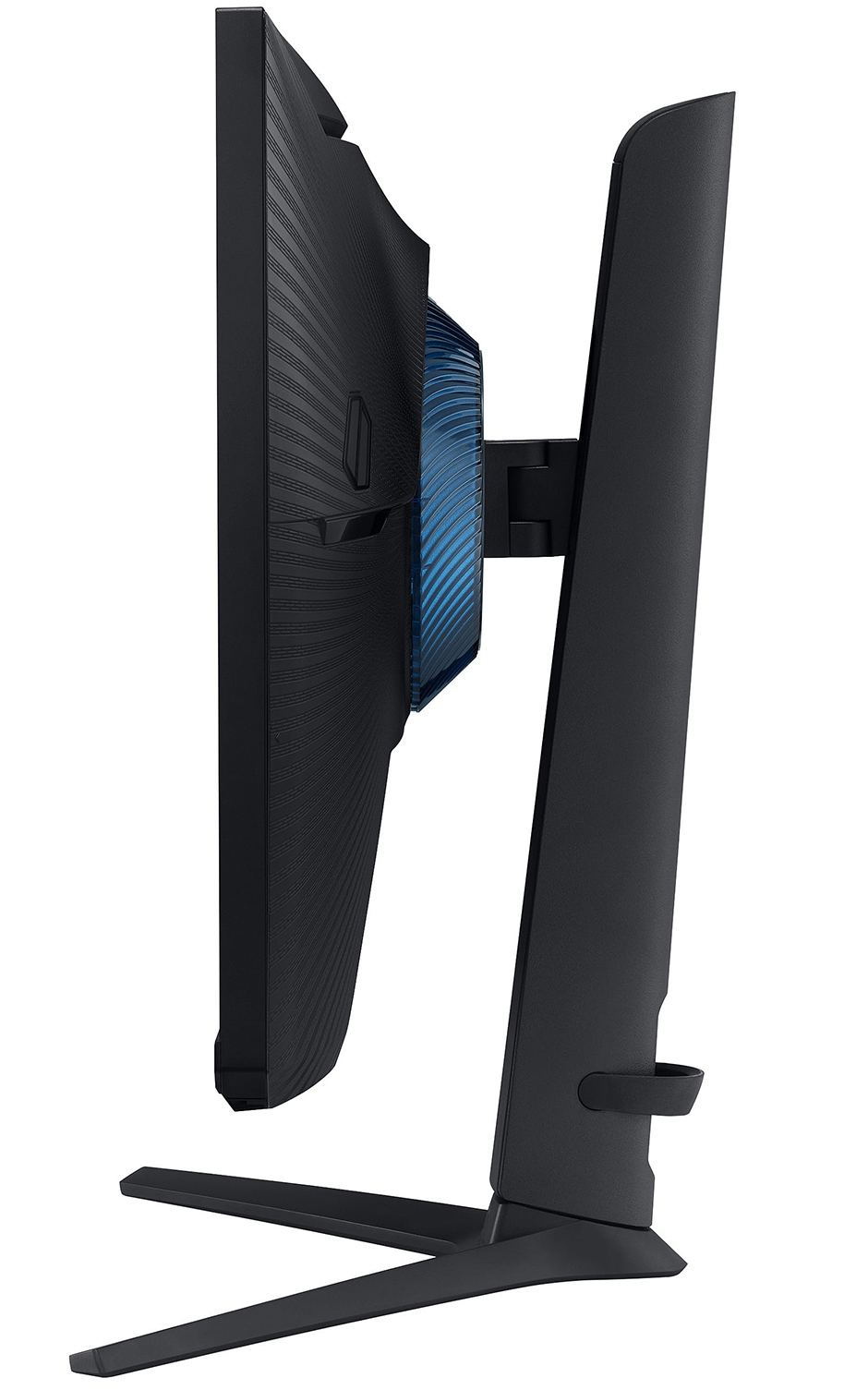 Boost your reality
Escape into reality-defying realism. Packing in 1.7 times the pixel density of FHD, you can see games like never before. IPS panel delivers clear colors and a wide 178° viewing angle for clarity from any viewpoint. With more pixels and greater depth, games are closer to reality than ever before.
Hidden details shining bright
Reveal the whole picture. HDR400 delivers more contrast, with deeper blacks and brighter whites to help you uncover enemies or secrets lurking in the shadows. Even in dark scenes, every detail shines with clarity.
React in real time
Speed through scenes. 165Hz refresh rate eliminates lag for exhilarating gameplay with ultra-smooth action. Jump on enemies right when you see them with a 1ms response time and blur-free frames.
Make every second count
Seize winning control. The incredibly-low input lag brings never-before-experienced response accuracy to catch notoriously-agile enemies. It's so fast, that action begins instantly when you turn on the screen, with virtually no delay between your peripherals and the game.
Focus without ever breaking flow
Effortlessly smooth gameplay. G-Sync compatibility keeps the GPU and panel synced up to eliminate choppiness, screen-lag, and image tears. Fast-action and complex game scenes are stable and stutter-free with AMD FreeSync Premium for your competitive edge.
See your game your way
Reach the height of winning. Swivel, tilt, and adjust your monitor until all enemies are in perfect view. Your display can be moved freely so you can find total gaming comfort.
Reveal the game's hidden sides
Keep your eye on the win. Adjust your screen to 21:9 to discover hidden areas in game scenes with Ultrawide Game View. Now when you play soccer games, see more of the pitch right up to the goalposts. And in driving games, get a natural and encompassing view of the road ahead.