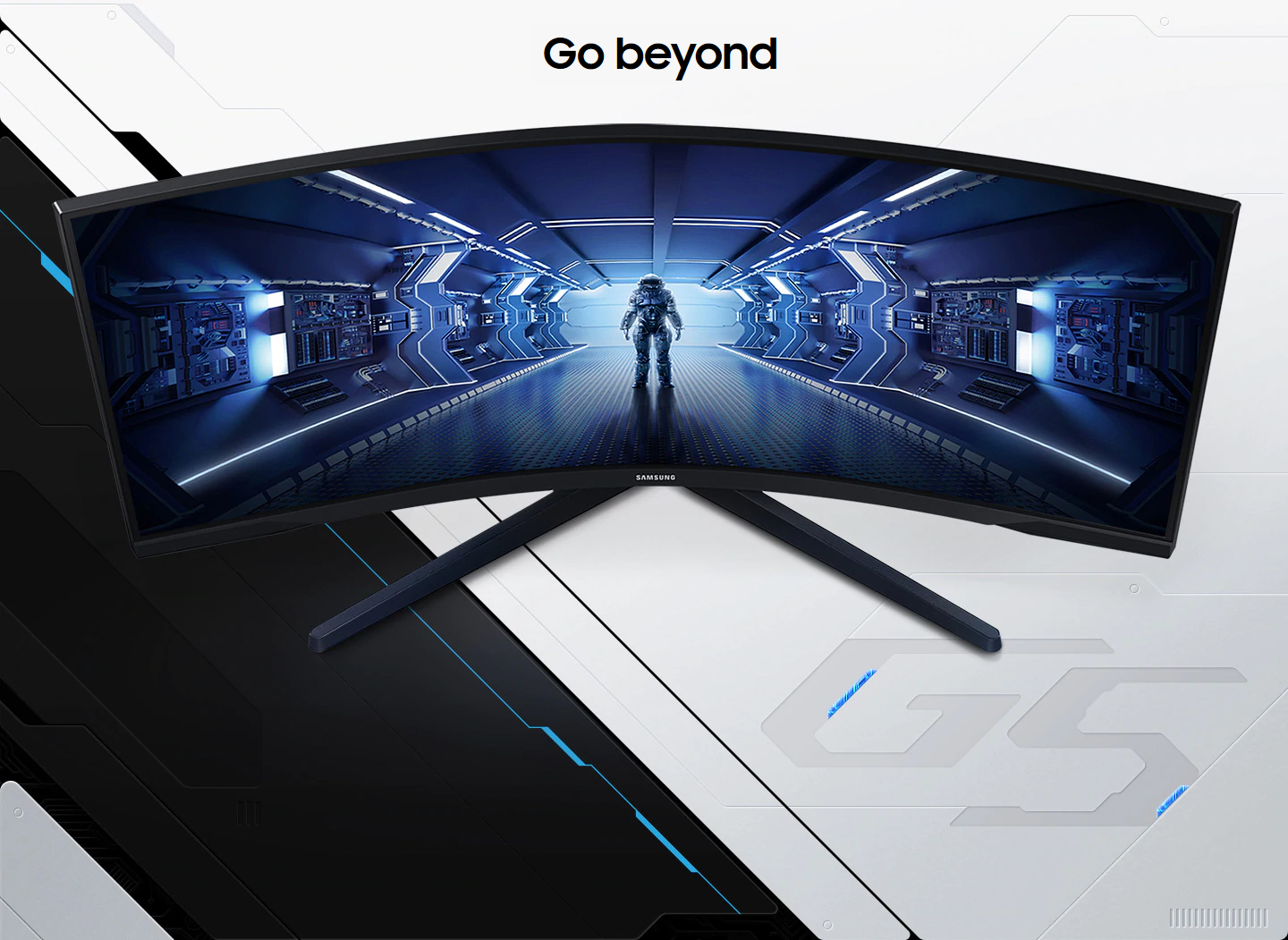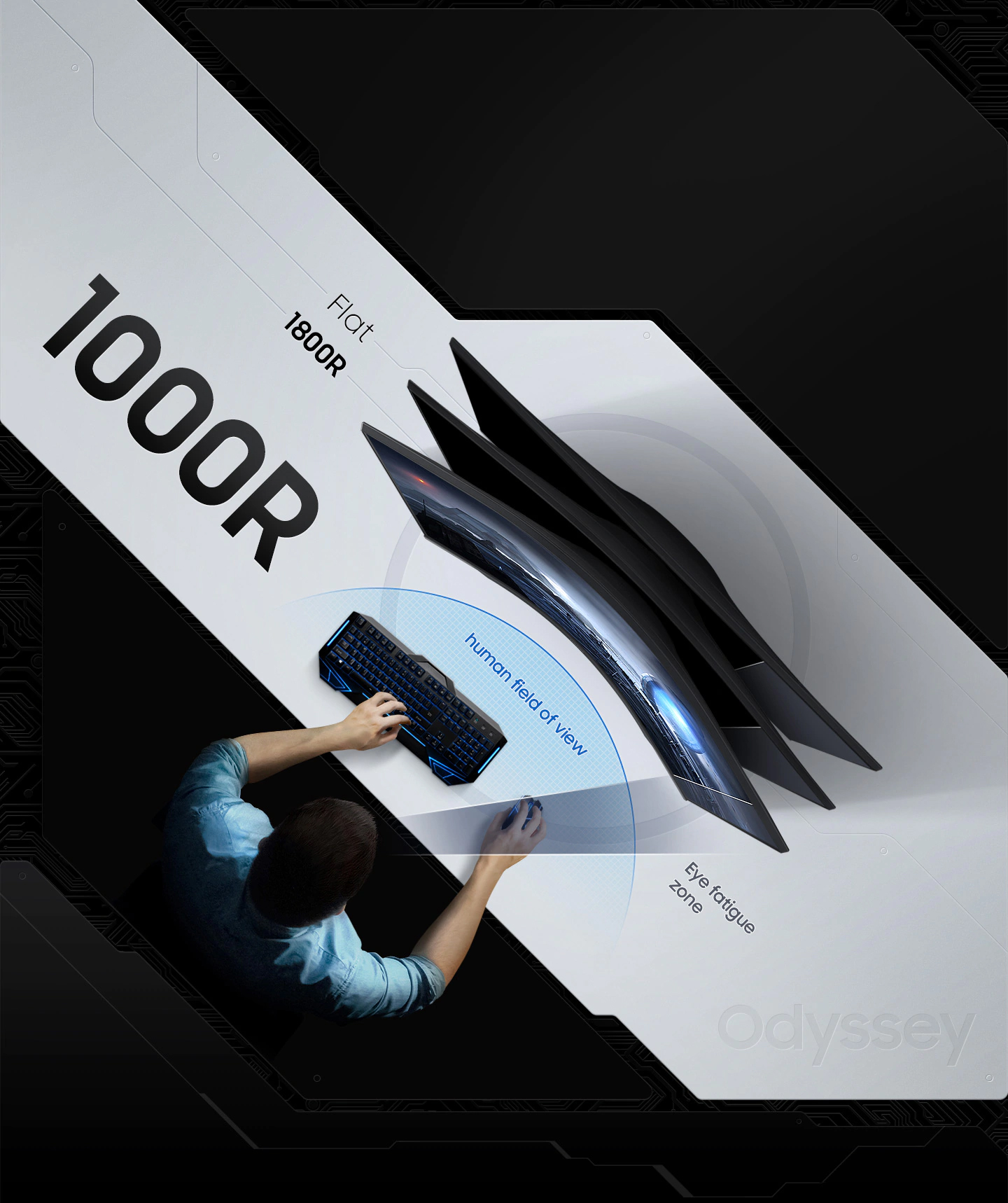 Optimal curve. True immersion.
Vivid scenes wrap around you. The all-encompassing 1000R display fills every part of your peripheral vision and draws you right into the character's shoes. Experience a level of gaming more heart-pounding than anything before.
Ultra WQHD
Boundary pushing graphics. Ultra-WQHD gives you a vast encompassing view of your game world, with true lifelike detail. The sheer size delivers pure immersion — eliminating the distracting middle bezel and messy cables of a dual monitor setup.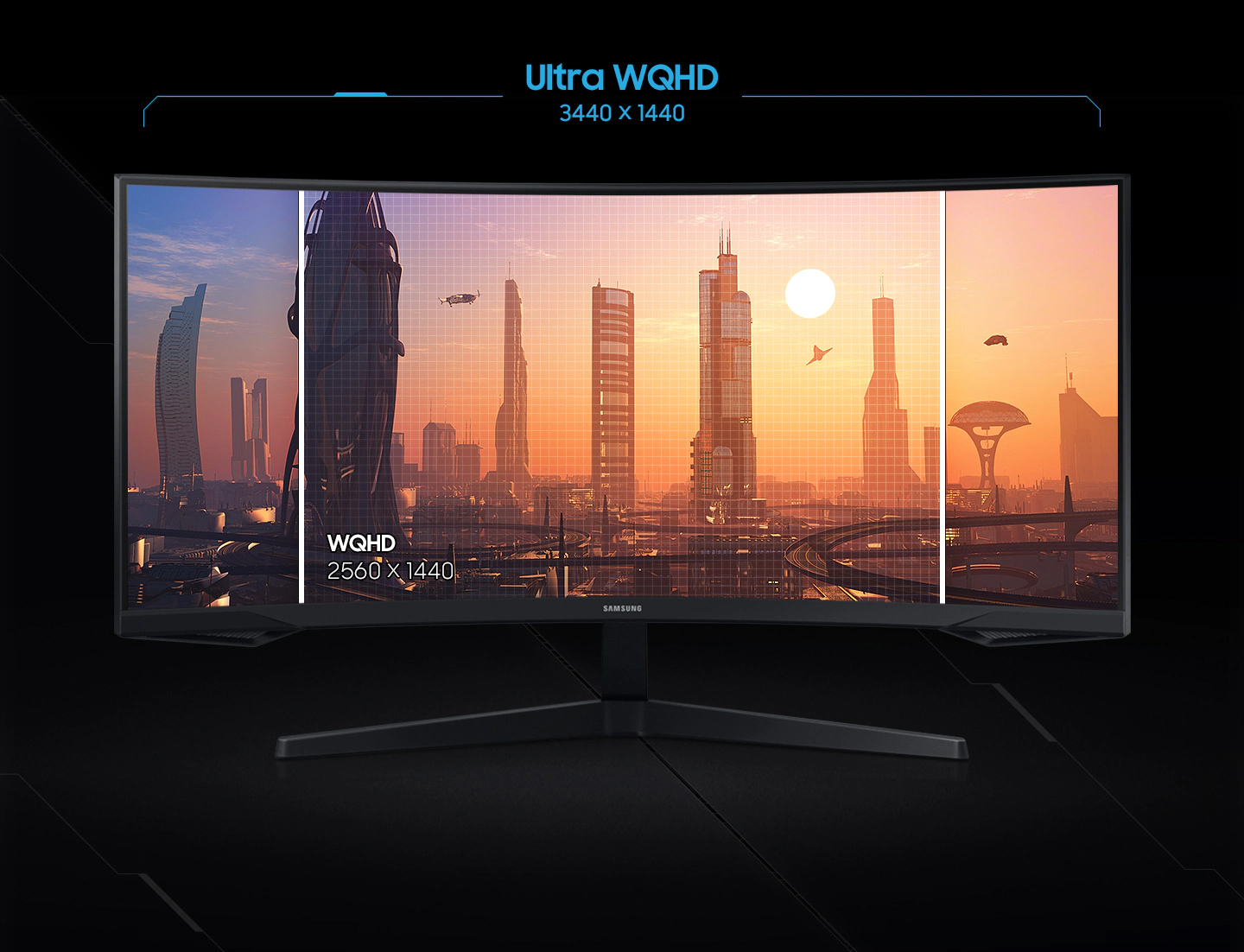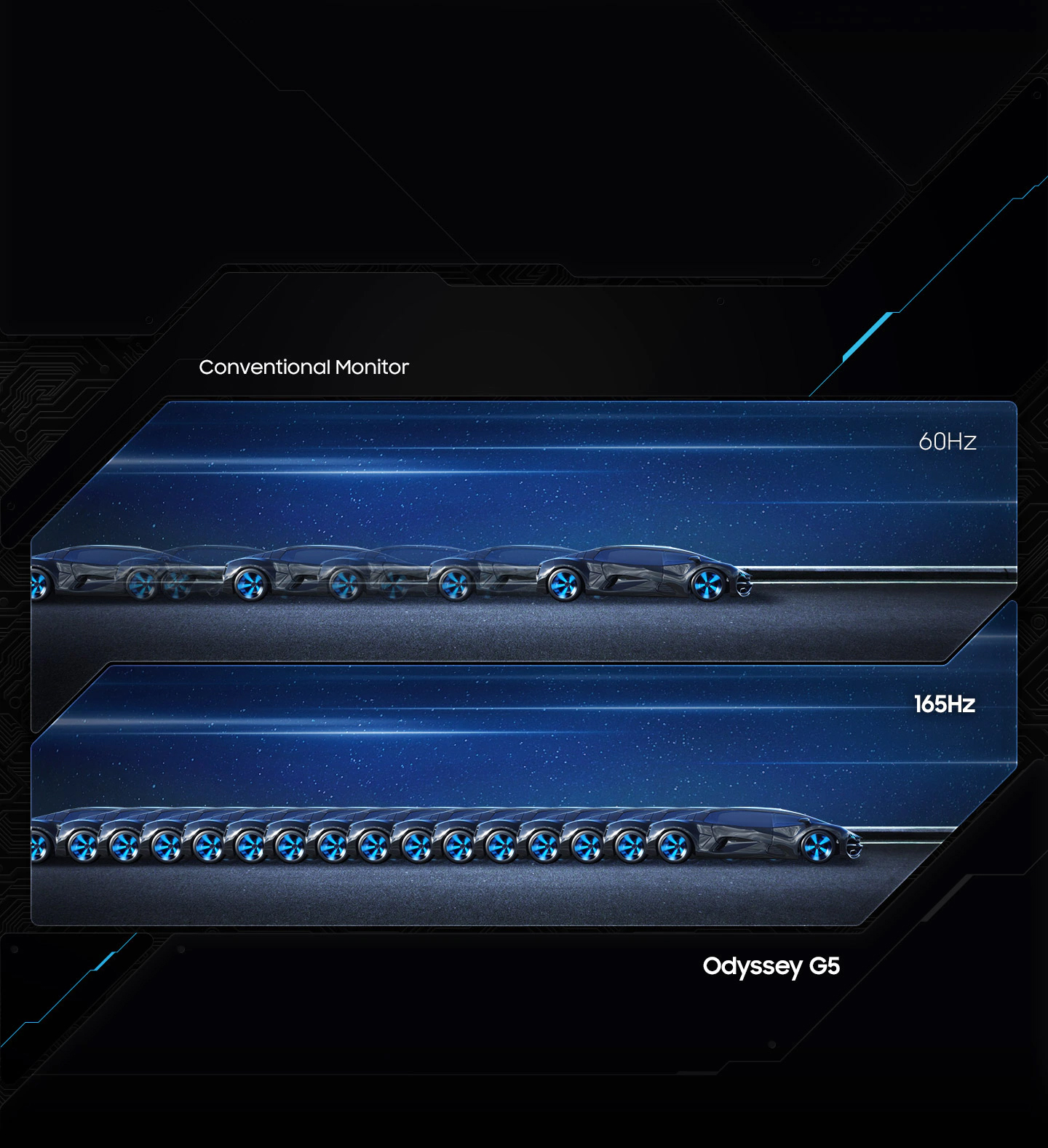 165Hz refresh rate
Ready to conquer enemies, lag, and blur. The ultra-fast 165Hz refresh rate handles even the most exhilarating scenes and super-quick visuals.
1ms response time
Make every move count with a 1ms response time. Jump on enemies as soon as you see them and stay ahead with precise mouse movements. Your on-screen performance is as swift as your own reflexes.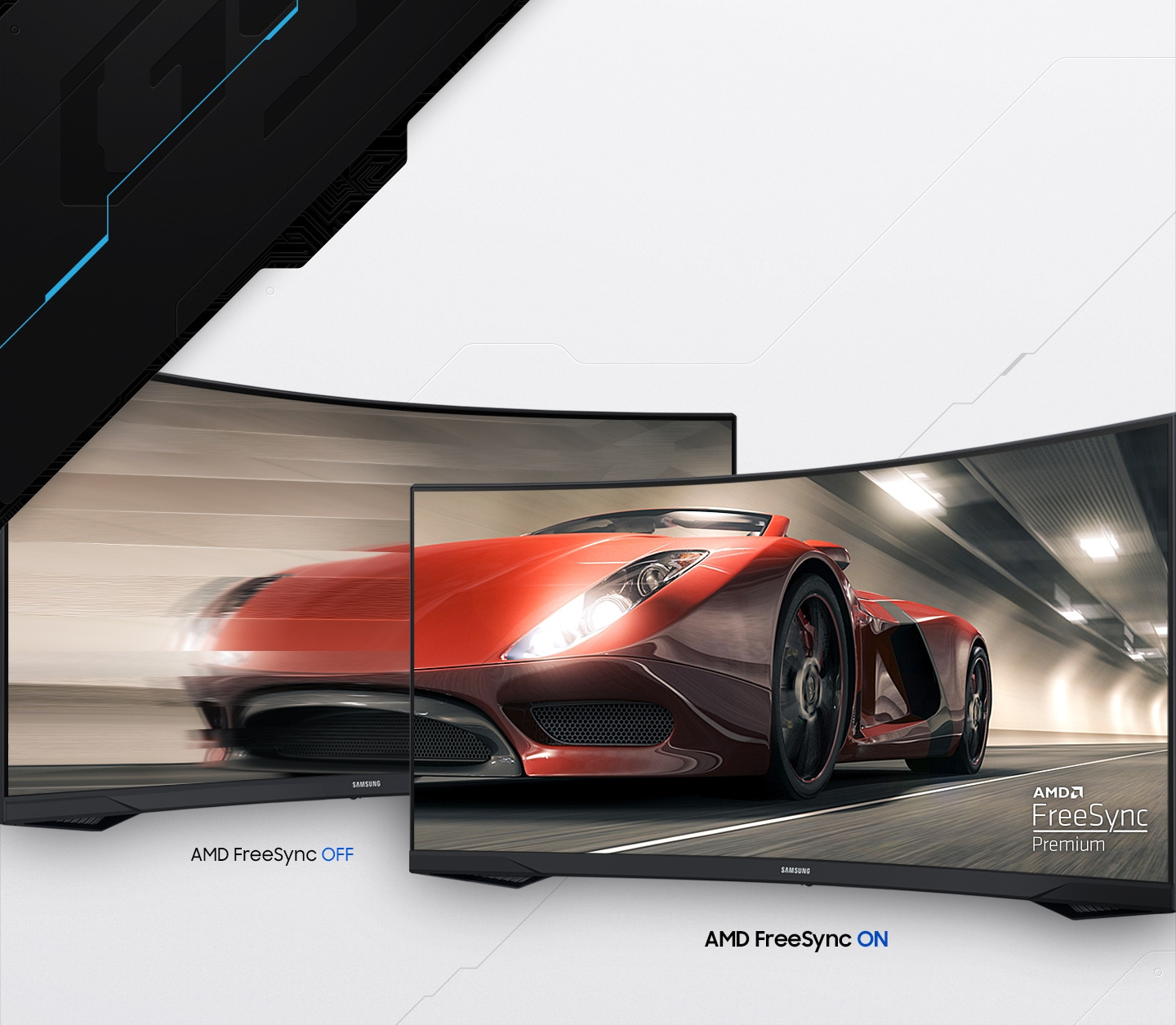 AMD FreeSync Premium
Effortlessly smooth gameplay. AMD FreeSync Premium features adaptive sync technology which reduces screen tearing, stutter, and input latency. Low framerate compensation ensures every scene flows seamlessly.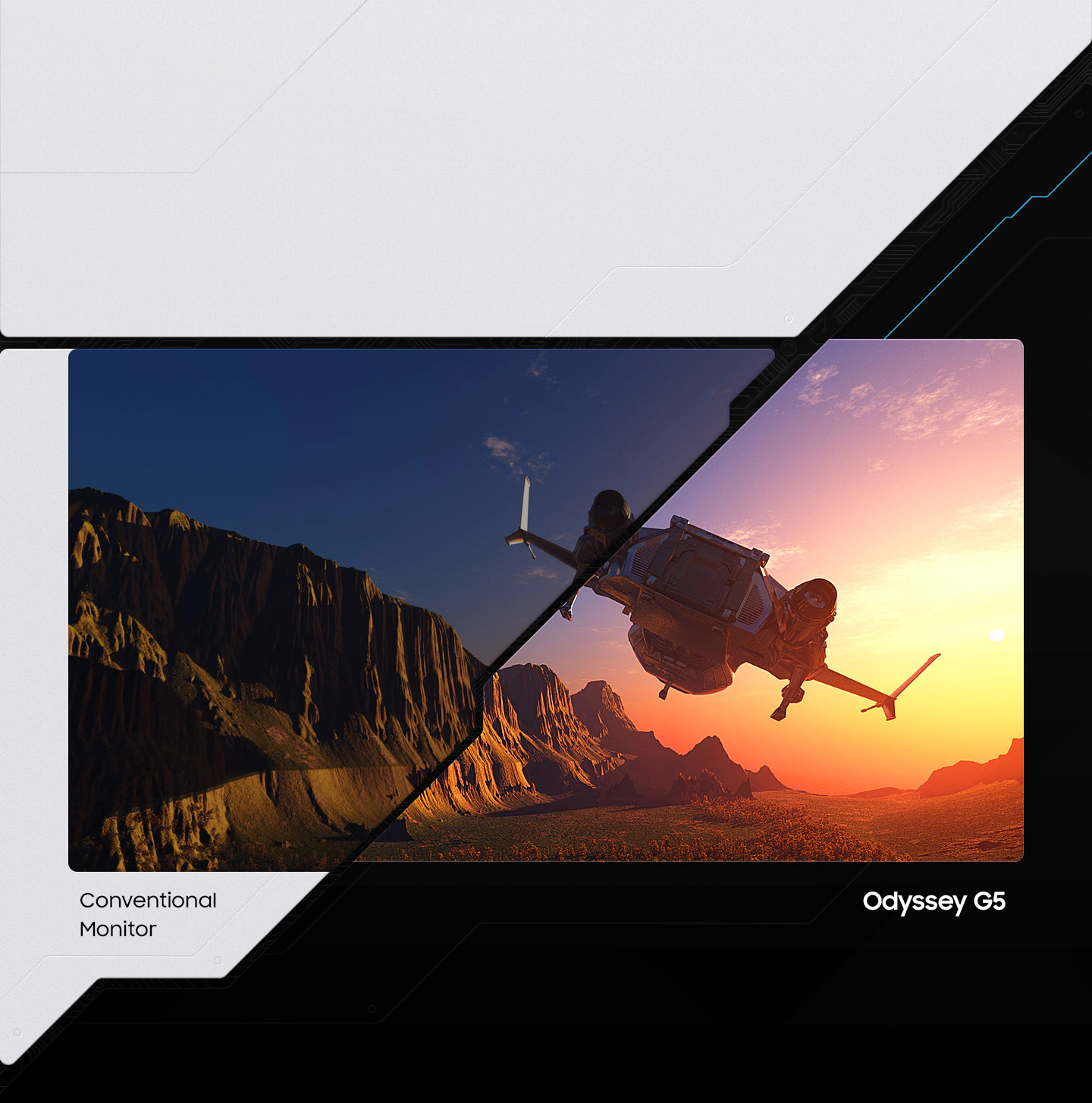 Truly realistic HDR
Awe-inspiring graphics with HDR10. A kaleidoscope of shades brings game scenes to life more vibrantly than ever before. Uncover the secrets hiding in the shadows with deep dark blacks, luminous whites, and outstandingly detailed resolution.